FSB 2022 was successfully held on Sept 23rd, 2022
2022 International Conference on Food Science and Biotechnology (FSB 2022) was held on Sept 23rd, 2022 online.
The organizing committee invited a few accomplished experts in related research areas to give keynote speeches at the conference. All participants had a chance to discuss with the experts. We warmly welcome the prospective authors who are interested in the fields to submit their up-to-date and original research papers to the FSB 2022 Organizing Committee so as to share their valuable experience with the leading researchers, scholars as well as experts of the fields around the world.
The keynote speakers were:
· Prof. Zhenbo Xu, South China University of Technology, China
· Associate Professor. Junyan Liu, Zhongkai University of Agriculture and Engineering
· A prof. Deepika Koundal, University of Petroleum & Energy Studies, India
The oral speech presenters were:
1. Chen He, Hainan University
2. Zhanchi Zhu, University of Science and Technology of China
3. Nan Wang, Donghua University
4. Ruihao Li, Tongji University
5. Zhoujie Yang, Guizhou University
FSB2022丨 Conference Review

Keynote Speeches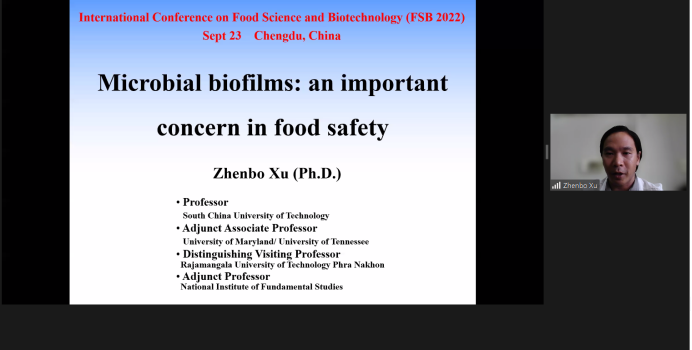 Prof. Zhenbo Xu, South China University of Technology, China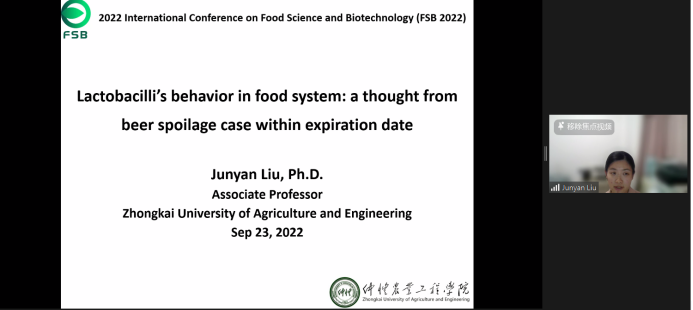 Associate Professor. Junyan Liu, Zhongkai University of Agriculture and Engineering
A prof. Deepika Koundal, University of Petroleum & Energy Studies, India

Oral Speeches & Poster Presentations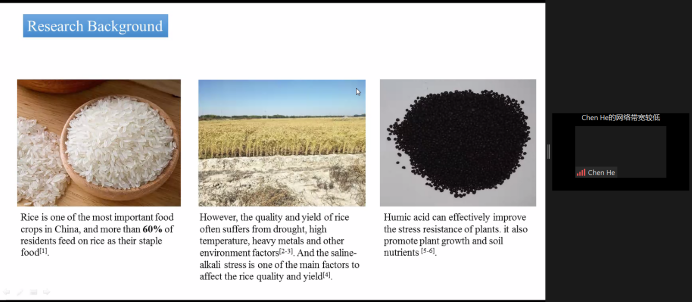 Chen He, Hainan University
Speech Title: Effects of Humic Acid and Chemical Fertilizer on Yield and Quality of Rice in Saline-alkali Soil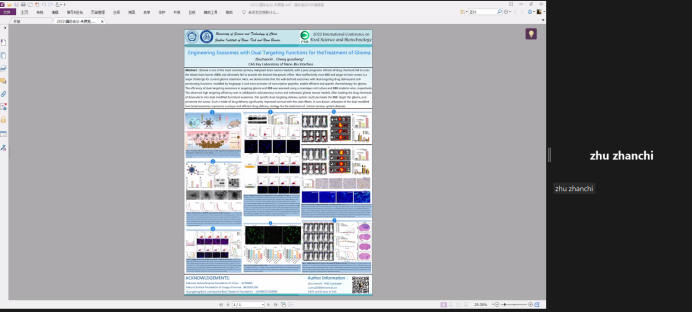 Zhanchi Zhu, University of Science and Technology of China
Speech Title: Engineering Exosomes with Dual Targeting Functions for the Treatment of Glioma
Nan Wang, Donghua University
Speech Title: Fabrication of microspheres containing coagulation factors by reverse microemulsion method for rapid hemostasis and wound healing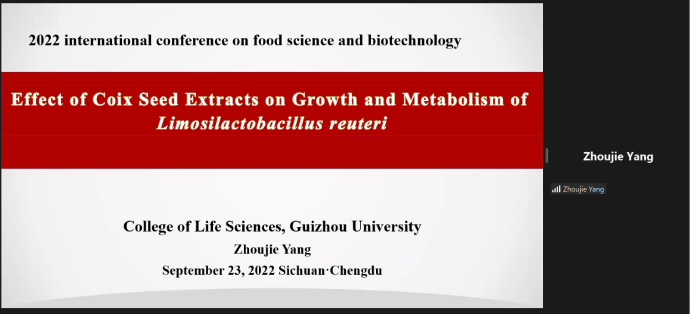 Zhoujie Yang, Guizhou University
Speech Title: Effect of Coix Seed Extracts on Growth and Metabolism of Limosilactobacillus reuteri